Directors 

Peter Cousins - Director
Peter Cousins founded (what was formerly) Cousins & Co in 1986 at the age of 28. A Bachelor of Economics Peter has worked with hundreds of businesses, small and large and of many different disciplines.
A view of Peter's office will disclose one of his major passions, fishing. And yes, on the odd occasion you just might get the response when you ask for him, "Gone Fishing".
---

Callen O'Brien - Director
With 20  years experience  in the Accounting industry Callen can help to guide you in all financial aspects of your business. His expertise in Business Advisory will help get your business to where you want it to be. Whether you are starting up a new business, preparing for sale or anything in between, Callen can help you plan and implement the next steps to secure your financial future.
When away from the office, Callen loves nothing more than to be bossed around by his three young girls at home and cheer on his beloved North Melbourne Kangaroos. He's also a life member, Treasurer and mediocre player at the Upper Beaconsfield Tennis Club and Treasurer of the Berwick Business Group.
Financial Planning 

Lisa O'Sullivan
Lisa is a Certified Financial Planner® and holds a Diploma of Financial Planning from Deakin University. She has been in the banking and financial services industry for over 30 years and has been providing financial advice to clients since 1996.
Lisa worked for Westpac for 17 years in branch management and, later financial planning and advice, prior to starting this business in 2001.
Lisa specialises in giving advice in the following areas:
Self managed superannuation funds
Retirement planning
Centrelink maximisation strategies
Aged care strategies
Wealth creation & tax effective investments
Estate planning
Margin lending
Lisa is also active within professional associations such as Financial Planning Association of Australia.
Lisa is an authorised representative of Charter Financial Planning, ASIC representative number 239815.
---

Haley Dore
Haley Dore joined Casey Financial Planning in 2009 as an administrative assistant. Haley has since completed the Diploma of Financial Services (Financial Planning) and the Advanced Diploma of Financial Planning while gaining experience across the business in all areas of administration and client services
Haley has now moved into the role of adviser, and is currently undertaking a Masters of Financial Planning.
Haley specialises in giving advice in the following areas:
Personal insurances
Retirement planning
Centrelink maximisation strategies
Aged care strategies
Wealth creation
As well as advising clients, Haley is also the firm's first point of contact for all client queries and continues to manage all administrative functions of the firm.
Haley is an associate member of the Financial Planning Association of Australia (FPA).
Haley is an authorised representative of Charter Financial Planning, ASIC representative number 470080.
Accounting

Katherine Hose
Katherine joined Casey Partners in Sept 1997.   She holds a Bachelor of Business & Commerce in Accounting, as well as being a Certified Practising Accountant.  Katherine's first job was working as a bookkeeper/ office manager from 1991-1997 which provided her amazing experience in the full office function of a small business for multiple businesses.
In 2007 she starting looking after the SMSF for Casey Partners with Callen O'Brien.  She has since completed her Professional Certificate in Self Managed Super Funds and has achieved SMSF Specialist Advisor with SMSF Association.   She is extremely excited about obtaining her Strategic License to be able to provide strategic advice for her Self Managed Super Fund clients.
Katherine has 3 girls which keeps her really busy.  Cassandra (21) studying her 4th year of Psychology in Ballarat, Chelsea (16) in Year 12 at St Francis Xavier College and Gabrielle (9) who is in Grade 4 and also an up and coming cheerleader.
---

Sue Hilder
Sue joined us in 2006 from a large private business, holding a Diploma of Financial Services (Accounting). She has extensive SME experience, working in and on client business finance for many years, specialising in systems, processes, financial management and the minefield that is employing staff. Sue has experience with many account keeping software packages, with a particular speciality in Constructor for the building industry.
Sue enjoys a great mix between work and leisure and spends many hours riding her horse Don and travelling whenever possible.
---

Nick Fleming
Nick joined the Casey Partners team in 2012. He holds a Bachelor of Business & Commerce and is a Certified Practising Accountant.  Nick enjoys working closely with clients to help develop their business and assist in achieving their goals.
Outside of work, Nick loves spending time with his wife, catching up with friends and building muscle at the local gym. We often see Nick at his desk sipping away on a protein shake.
---

Preet Garcha
Graduated from Monash University with a Bachelor Business Commerce (Accounting), background in pharmacy retail and before joining Casey Partners worked at MYOB for over 3 years, experience in bookkeeping using MYOB software.
Loves to watch Bollywood films, dance, food and cooking, shopping for shoes and spending time with family especially her children Dylan and Jasleen.
---

Jackson Fromhold
Jackson graduated from Monash University having completing a Bachelor of Business (Accounting) and is a Certified Practising Accountant. He manages SME clients in order to help them achieve their business goals.
Jackson loves his Richmond Tigers and attends as many games as possible. He loves being outdoors and going to the beach with mates. He may also be caught checking his man bun in the office when he gets the chance.
---
Melissa Khoo
Melissa joined Casey Partners in March 2019.  As a registered BAS Agent, with many years' experience working in small to mid-sizes businesses, she has a very good understanding of the day to day requirements of running a business.  As a Xero Certified Advisor, she loves working with the Xero package and various add on partners.
She has also completed a Cert IV in Financial Services (Accounting) and a Diploma in Business Management.
With three school age children, all almost teenagers, weekends are spent out and about enjoying our wonderful city.
---
Tylah Makai
Tylah joined us in January 2018 after gaining some experience at an accounting firm in Melbourne.
She is currently studying a Diploma  in Accounting which she will complete in June and then will go onto complete her Bachelor degree. When Tylah finds herself away from studying she enjoys cooking, camping and hanging out with friends and family.
---
Rachel Affas
Rachel is in her third year of a Bachelor of Commerce & Finance double degree at Monash University. She currently assists the team with the preparation of financial statements and tax returns.
In her spare time, Rachel enjoys heading to the beach, going on road trips and travelling with friends and family.
Admin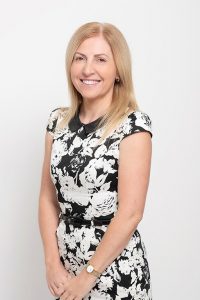 Natalie Beck